No matter where you are or what you are planning with your electrified BMW, the charging solutions from BMW Charging and its numerous tailor-made offers make sure that all the options for home charging or public charging are always available to you. Explore electromobility, as simple, flexible, individual and transparent as you could wish for.
Read more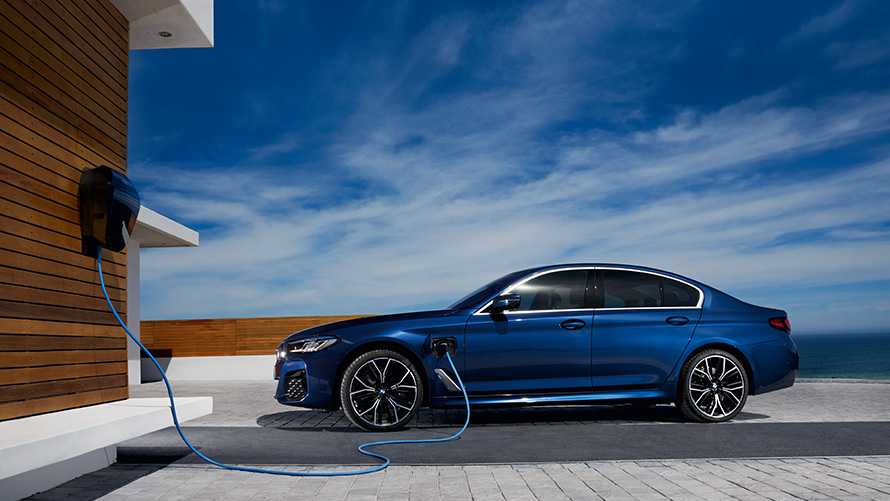 HOME CHARGING.
BMW Charging makes the process of home charging simple and convenient for you because it makes use of the parking time that was in any case scheduled for your vehicle. A large number of different options are available to you here: the standard charging cable for the domestic socket, for example. Or you can opt for the BMW Wallbox, which with a 22 kW charging capacity offers the most convenient experience of all.
DISCOVER THE BMW CHARGING PRODUCTS AND SERVICES.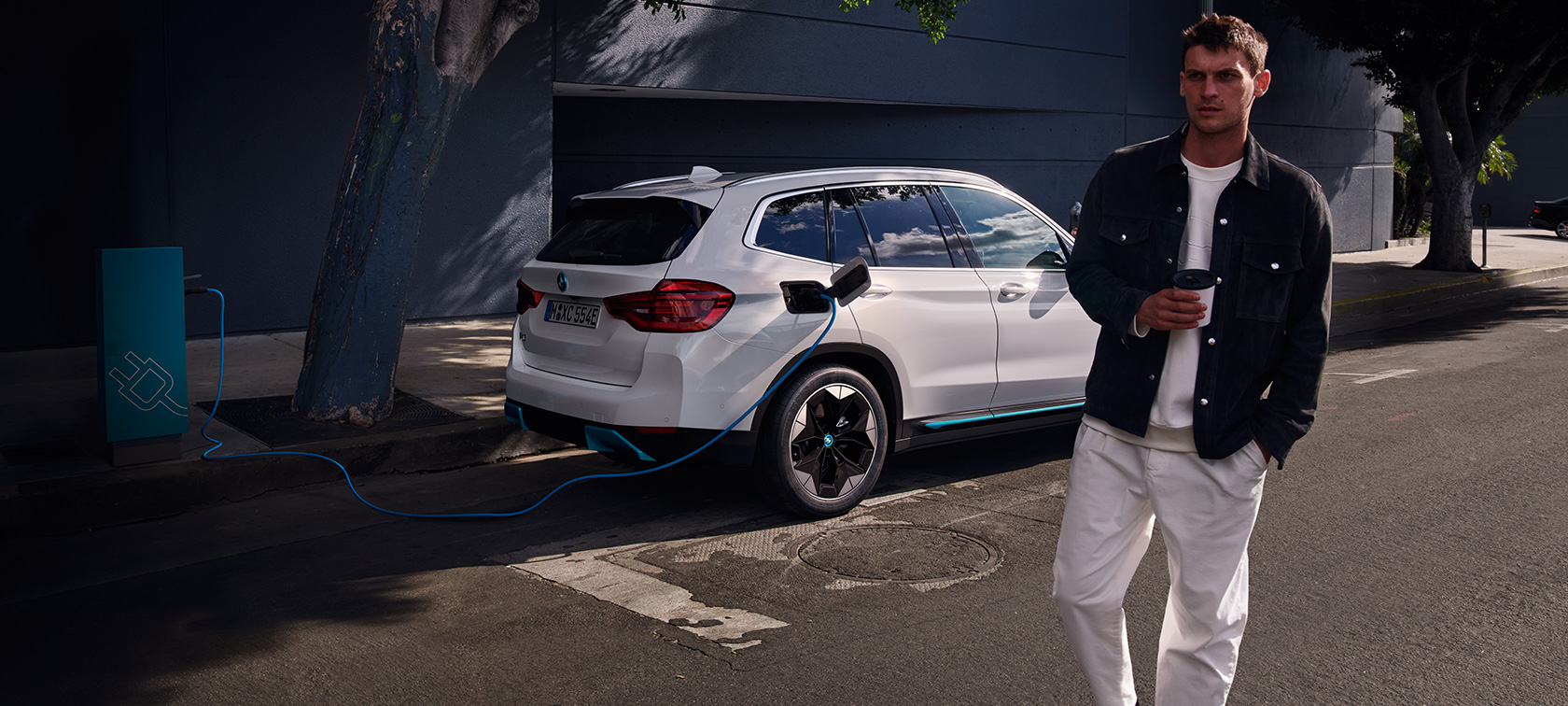 Home charging
Public charging
BMW Wallbox Plus.
A filling station for the home. The permanently installed BMW Wallbox Plus charges a BMW quickly, reliably and conveniently with up to 22 kW. Apart from its space-saving, compact dimensions in the BMW design, the BMW Wallbox Plus also provides convenient cable management. The display allows for a check on the current status of the BMW Wallbox Plus at any time. The integrated fault current detection makes straightforward and economical installation possible.
Standard charging cable.
The standard charging cable with a 2.3 kW capacity is often supplied as standard with your electrified BMW.* Five metres in length, it generally ensures access to a domestic socket. Use of an extension cable and multi-plug connectors is prohibited. Use of an extension cable and multi-plug connectors is prohibited. A charging rate of 1.3 kW at 6 A is set as the default. You can either switch this limit on current off entirely in the vehicle settings menu or set the AC charging current to the precise amperage and according to your electrical installation. *market-specific offer
Installation service.
You can quite simply book our installation service along with your Wallbox from BMW's Preferred installation partner. This guarantees that your wallbox is installed and set up safely and professionally. Your BMW Dealer will be able to assist with putting in contact with the professional.
Charging cable (Mode 3) for public charging.
For especially fast charging at AC charging stations, a charging device with a maximum capacity of up to 11 kW is installed in the vehicle as standard. This enables the electric battery to be charged to a level of 100% in approx. 7.5 hours, depending on the model
DC charging.
DC charging – this is the new dimension of refuelling. DC charging stations can supply from 25kW all the way to 350kW. The maximum charging rate is dependent on the vehicle. For example, the iX3 can be charged from 0-80% in under 34 minutes.
FAQ: THE MOST IMPORTANT QUESTIONS AND ANSWERS ON HOME CHARGING.
How can I charge my BMW electric car and plug-in hybrid at home?

What do I need to consider before selecting a home charging solution?

How can I check the charging status of my BMW electric car and plug-in hybrid?

What are the optimal battery charging levels for my BMW electric car?

What should I look out for when charging my BMW plug-in hybrid?

What do I have to look out for when charging from the socket?

Who will install my Wallbox at my home?
HOW TO: CHARGE YOUR BMW AT HOME.
Experience the exclusive comfort of charging your vehicle safely and easily at home with BMW Charging.